In order to avoid waste caused by repetitive investments, overcapacity, and potential safety hazards in products, China's Ministry of Industry and Information Technology has recently promulgated the "Management Rules for Commercial Vehicle Manufacturing Enterprises and Product Access" and "Management Rules for Low-speed Automobile Manufacturing Enterprises and Product Access". Started in January 2011.

In the 46 years of development, Jianghuai Automobile, a veteran car company, has become a pioneer in the heavy truck market with its advanced technology. JAC Gehlfa is using the most mature gold drive train in the country to match its power configuration. "Weichai engine + Fast transmission + Steyr rear axle" has strong dynamic performance and economical demand. The entire vehicle adopts a lightweight, corrosion-resistant, and more reliable aluminum alloy material in a wide range of applications, making the vehicle more beautiful and lighter in weight.

According to the person in charge of Anhui Jianghuai Automobile Co., Ltd., sales of JAC Gehl exceeded 20,000 units in 2010, an increase of 118% over the same period of last year and among the top three in terms of heavy truck growth rate. In January 2011, the growth of Jianghuai Gefa was even more rapid, with sales of 3872 units, a year-on-year increase of 137.40%, a market share of 4.54%, and an increase of 2.46 percentage points from 2010, making it the eighth-largest domestic heavy truck company in terms of sales volume.

In recent years, Jianghuai Gefa has been committed to meeting the different needs of different consumers, providing consumers with the products they really need; at the same time, it is also increasing the speed of marketing network construction and shortening the service radius. Starting from the second half of 2009, according to the actual needs of the local market, Jianghuai Geerfa focused on regional product development, designed marketable products in the region, and quickly solved the after-sales service problem with the distributors, achieving remarkable results.

Faced with the demand for differentiated consumers, JAC Geerfa production lines are gradually improving and expanding. The products are divided into two series of road vehicles and engineering vehicles, covering a wide range of models such as traction, cargo loading, dumping, mixing and special vehicles. To meet different power and transportation needs. In addition, Jianghuai Swordsman II quickly occupied the China Card market once it was listed, with the characteristics of high power, low fuel consumption, high bearing capacity, high reliability, high comfort, high security, and high cost performance, and upgraded the four-cylinder airborne trucks. Provides more advanced options.

The heavy truck market has entered the era of fierce competition and diversified market demands. JAC Geerfa is working hard to emerge with the integration of advanced technologies from the world, and it is poised to improve its marketing network and product line. It is believed that JACG will definitely grow rapidly in the turbulent heavy truck market and become the industry's leading model, providing strong driving force for China's engineering construction and logistics development.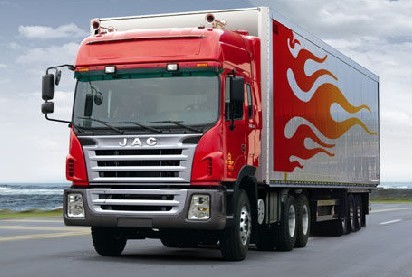 Rubber Roller Boiler Standerand Configurations:
Automatic heating vulcanizer, temperature, pressure, and heating time, are controled by computer. Different heating program can be saved on the computer.
Diameter 1500 * Length 4000 mm

Material: Q345R

Thickness of the vulcanizer: 8mm

Thickness of the end enclosure: 8mm

Designed pressure: 0.85mpa

Designed temperature: 180C

Automatic heating vulcanizer, temperature, pressure, and heating time, are controled by computer. Different heating program can be saved on the computer.

Pressure alarm for over high, or over low

The enclosure cannot be opened when the inside pressure reach 0.01mpa

Total power: 48KW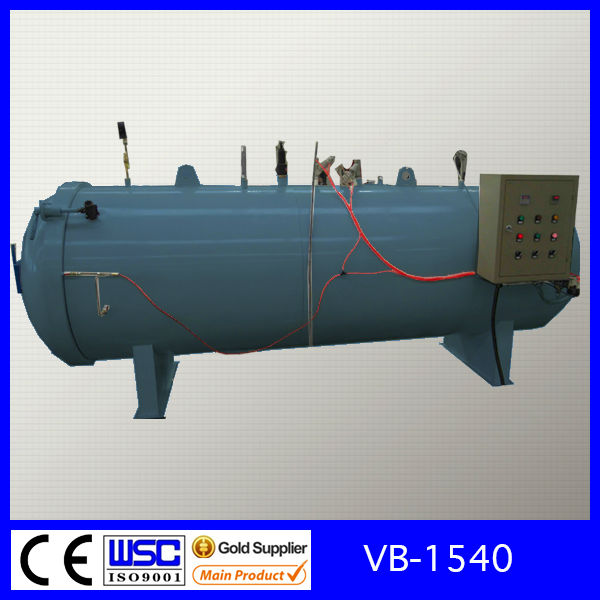 Roller Boiler,Rubber Roller Boiler,Rubber Roller Vulcanization,Rubber Roller Vulcanizing Boiler
Jinan Power Rubber Roller Equipment Co., Ltd. , https://www.powerrubberrollers.com