Packaging:
Film or Wooden
Designe:
Preform Automatic Loader
Delivery Detail:
35 Days After Receiving Deposit for Blow Molding
After-Sales Service Provided:
Engineers Available to Service Machinery Overseas
Transport Package:
Film or Standard Wooden Box
Specification:
CE/SGS/BV/ISO
Origin:
Zhejiang, China (Mainland)
Product Description
Brief Introduction:
YAOVA has rich experience to design various reheat stretch blow moulding equipments. After years of R&D, now we introduce the latest economical stretch blow moulding machine to the market. The YV-A is an economic two stage automatic stretch blow moulding machine, which is mainly designed for the PET and PP stretch blow bottles. The YV-A consumes less power due to optimized machine layouts and patented perform heating system, so the end of user can achieve maximum profit in today's competitive bottle moulding market.
300ML 2Cavities Automatic PET Stretch Blow Molding Machine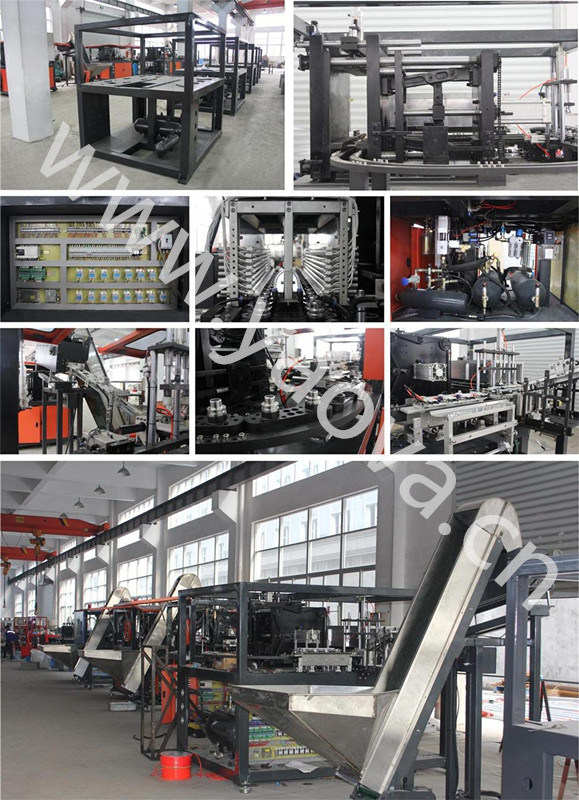 YV-300A-2 Bastic Specification:
PET preform loading automatic;
Auto-fault detection;
Slider type: 33pcs of slider in total;
16pcs of heating lamp;
Container volume: up to 300ml;
Bottle neck range: 14mm - 38mm;
Output (Bottle per hour): 2-cavity:around 1,800-2,000

YV-300A-2 Working Condition:
Power supply: 380VAC/50Hz(depending on client's country)
High pressure: 1.2m3/min, 3.0Mpa
Low pressure: 1.0m3/min, 1.0Mpa
Air dryer: 1.0m3/min, 3.0Mpa
Air tank: 0.6m3/min, 3.0Mpa
Water chiller: 3HP





Technical Specification:
300ML Hand Feed Preform Automatic Blow Moulding Machine

 

 

 

Product Specification

Max Volume

ml

300

Output

pcs

2000

Body Diameter

mm

56

Bottle Height

mm

190

Max Neck Diameter

mm

14-38

Cavity

cavity

2

Clamping Stroke

mm

120

Max Strech Stroke

mm

240

Bottom Moving Stroke

mm

30-70

Clamping Force

T

10

Votage Standard

--

220/380/415VÂ 

50/60Hz 

3phase

Total Power

kw

20

HP Air Compressor

m3/min Mpa

1.2/3.0

LP Air Compressor

m3/min Mpa

1.6/1.0

Air Dryer

m3/min Mpa

1.0/3.0

Air Tank

m3/min Mpa

0.6/3.0

Water Chiller

3HP

3

 

 

Machine Specification

Machine(L*W*H)

m

2*1.1*1.8

Weight

kg

1500

Preform Loader(L*W*H)

m

2*0.95*2.4

Loader Weight

kg

250
1) This machine is suitable for making mineral water bottles,carbonated beverage bottles, daily chemical bottles ,oil bottles etc less than 300ML.
2) Use the advanced touch-screen computer control ,easy operation,stable quality and high safety.
3) Use the electric appliances and pneumatic components of worldwide famous brands, stable and accurate velocity.
4) The whole production process is finished by the automatic micro-computerized control, auto-fault detection,automatic alarm , each action has interlocking device as a security guarantee.
5) The gas circuit is designed into low-pressure and high-pressure twice blowing and action three portions,making sure of an even bottle forming and blowing a steady action.
6) The blower is reasonably designed ,smooth running ,with the production workmanship flow fully automatic,and holds less investment,high efficiency ,easy operation,simple repair, safety etc.
7) Advanced match mould structure , stable running ,powerful mould locking strength.


Detailed
The new microprocessor has more storage memory; it saves the operating setting up to 30 sets. Re-programmed software detects any possible errors permitting immediate identification and diagnosis of the problem. 
The preform stocked in the hopper are transported by conveyor and are sorted neck upwards for the feed ramp in to the perform oven automatically, the performs are now read to enter the oven equipped with its infra-lamps.
Improved blow station fits with the blowing molds up to 2.5L. Thanks to the compensation unit, the new speedy clamping system allow you to blowing the bottles with pressure up to 40 Bar with perfect parting line on the bottles. And another major benefit is the fast mold changing over time.
The heating of the performs is optimized by the new modular oven with 9 layers of heating lamps. It guarantees the ideal temperature for quality blowing. The preforms self rotated by frictional belts during the continuous movement. Due to the small gaps between the preforms, it requires less electric costs. we called as economic running.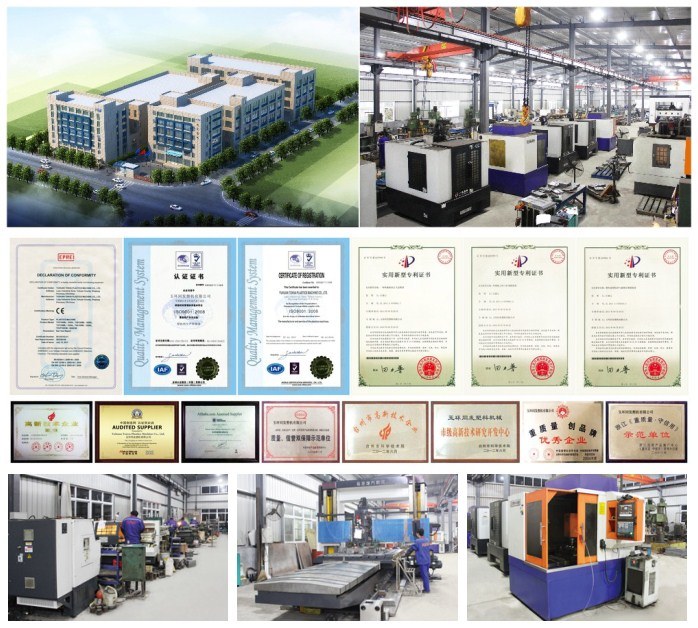 * Reply the email and take action in 24 hours.

* 100% Quality inspection before the shipment.

* Can training clients operator for free in seller's factory.

* Engineer overseas is available.

* Blowing mold and injection mold made original.

* Auxiliary machines for complete line.

* Customized design as requirements.

1,Instruction for Installation and Debugging:

Before delivery, YAOVA takes responsiblity for debugging of machine, in order to make sure provided machine could be safely and smoothly put into operation.

YAOVA also take responsiblity to have debugging overseas, and clients aborad please first send invitation,then provide our engineer with round-trip tickets,accommodation,vehicle and USD80 per day for salary.

2,User Training:

Before delivery,YAOVA will take responsibility to indoctrinate technical training to the users so that they could understand machines' features and could operate the machine by themselves.

3,Warranty Period:

The waranty period for YAOVA machine is one year with a life long maintenance. If the user requires special quality guarantee, other stipulated warranty period may be made after mutual agreement.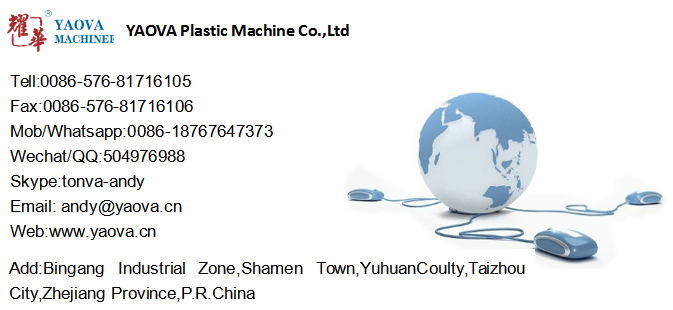 Electric bicycles environmental protection, electric vehicles will not discharge toxic gases, causing air pollution, which is the first major advantage of electric vehicles compared to cars and other means of transport. Some people may say that the electric car battery with bad, it will cause pollution, this view has been not realistic. Because now there is a battery repair technology, can quickly repair the old battery, the old battery can still buy and sell money, and can achieve the unified management and disposal of used batteries, so the electric car is a kind of not pollute the environment Green transport. Energy: the same 100 km walk away, the car generally 5-15 liters of gasoline, motorcycles have 2-6 liters of oil, but the electric car as long as about 1-3 degrees. In the world of energy crisis is increasing, the electric car is a very sensible choice. Save money: due to energy saving, the use of electric vehicles than other means of transport to save more. For example, the same use of the journey (according to about 1,000 kilometers per month), the use of cars to spend 600 yuan; the use of motorcyclists to 200 yuan, and electric cars were only 30 yuan. Therefore, the electric car by the masses of the people welcome. Save trouble: now with fuel trucks, in addition to refueling expensive, there is a difficult problem of refueling. With the sharp rise in international oil prices, the rapid increase in the total domestic automobile, China's oil shortage problem has become increasingly prominent. Many gas stations can not be all-weather trip to open the supply of gasoline, the results of car owners often have to line up and other fuel. Sometimes finally routed to, was told that the oil did not, and there is no gas station near the whole life arrangements have been disrupted. The electric car does not exist the problem of refueling, as long as the charge on time, in the daily city life can replace the car. Even if the occasional no electricity, the streets around the temporary charging point and the basement of the parking room can also be a good solution to the problem.
Electric Bicycle,Hub Motor Electric Bicycle,Fuel Electric Bicycle,Brushless Motor Electric Bicycle
QuZhou Benneng Vehicle Co.,LTD , https://www.cn-ebikes.com