Model NO.:
BCTSV01 8-10bar
Temperature of Media:
Normal Temperature
Size:
1/2′′,3/4′′,1′′
Processing:
Forged/CNC Machine Making
Color:
Yeallow,Bronze ,Brass,Nickel Color
Standard or Nonstandard:
Standard
Transport Package:
Export Standard Wooden Case
Specification:
1/2′′-2′′
Brass body safety valve ,gas regulator,gas valve, BCTSV01 8-10bar


Description
1. Size: 1/2",3/4'';1''
2. Standard: ANSI
3. Certification: ISO900
| | |
| --- | --- |
| | brass Safety valve , bronze Relief, pressure relief Valve |
| | |
| | |
| | |
| | |
| | |
| | |
| | |
| | |
1.

Using Method
Temperature and Pressure Relief Valves is suitable for Installing at the Pressurized solar water heater, gas heater, electric water heater , water heater of fuel, heat pump water heater , sensitive function heater, etc. various kinds of heaters( such as the boiler) and hot water containers . The valve will be opened at the set temperature and pressure to protect the water tank.
·Set Pressure(Psi): 75,87,100,125,150psi (0.5,0.6,0.7,0.8,1.0MPa)
·Set Pressure Tolerance: +5%,-10% of the set pressure.
·Set Temperature: From 65°C to99°C. (As you're required)
·Set Temperature Tolerance: 99°C-5°C; other set Temperature is ±5°C
PS: We can made different type of valves as you're required.
·Dimensions/Weights
·Temperature and Pressure Relief Valves should be installed on the top of the water heater top or side. The Temperature sensing element must be immersed in the water within the top 6″of the tank.
·The eliminating pipeline should be installed under the relief valve. Its terminal station distance in floor drain should be greater than 6″to make it easily remove and observe water.
 
Direct Installed on the Top Direct Installed in the Side
4.

How to Safeguard And Maintenance:
·After installing water heater the users must lift the relief valve handle once at least every year, so as to ensure that unblocked things in the waterway of the relief valve.
·Before operating handles, please check the elimination pipeline which joining the relief valve, guaranteed that the hot water from the relief valve discharge the proper place, otherwise it may cause the bodily injury.
·If the handle is lifted, without water flowing out, it proves that the relief valve is invalid. Then it should turn off the water heater immediately and check the valve.
1. Product catalogue: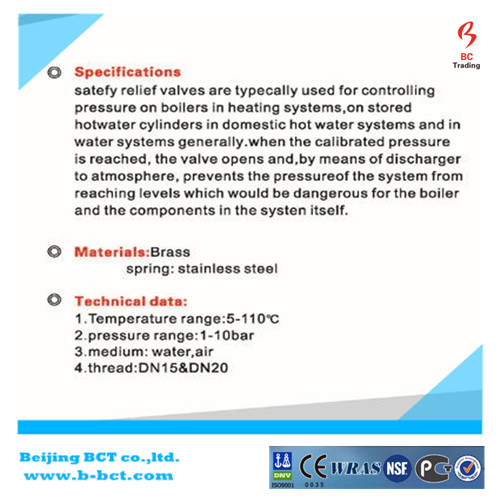 2.BCTÂ Customer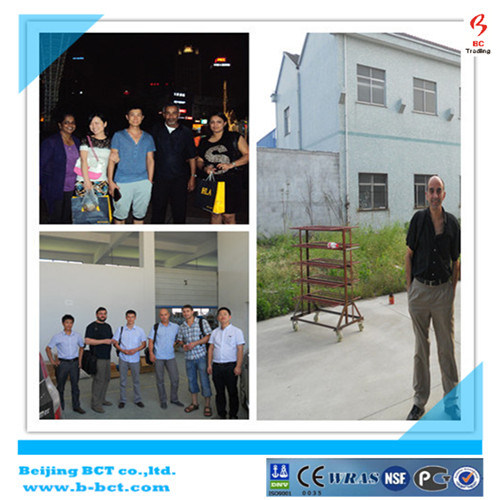 3.Workshop and process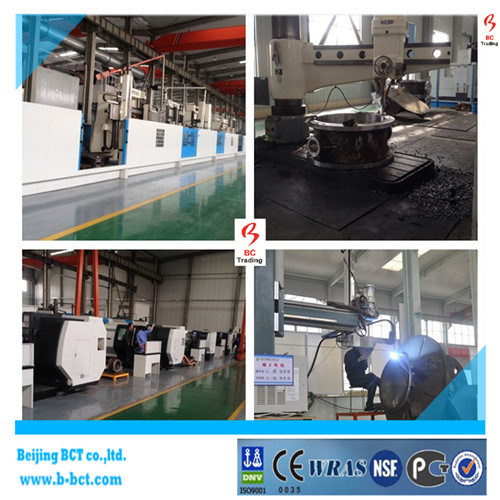 4.Inspection and test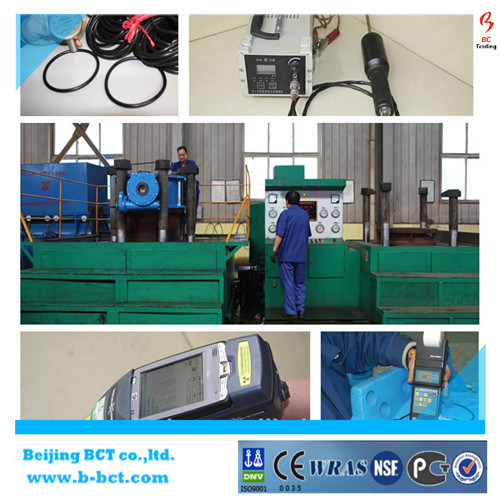 5.Packing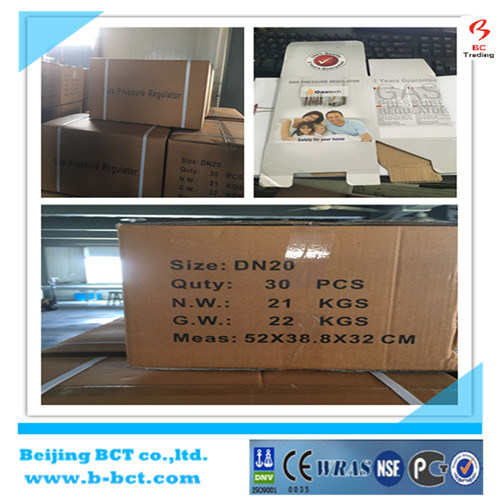 6.Installation and application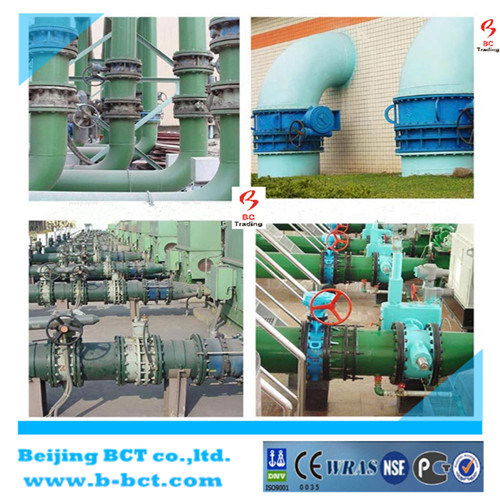 it is full range of Valve Seat for the following type :
AAA) YANMAR DIESEL ENGINE
K(D)L, KFL-T, 6MAL-H/T/HT/DT, S165-T/ST/EN,
S185-ST/UT/ET, M200L-UN/SN/EN/M220L-UN/SN/EN / N 330

BBB) DAIHATSU DIESEL ENGINE
PS22/26/ DS18(A)/ DS(B)22/
DL20/22/28/ DK20 / DK 28

CCC) NIIGATA DIESEL ENGINE
6L(M)25BX/6M28AFTE/BX/6M31X/EZ/EX/ 31AFTE /34AGT

DDD) AKASAKA
AH30/AH38/ AH40/D/F/ A31/34/37/41/ DM28/30/33/36/38/40(A)K/ DM46/ UEC37H-HB/ UEC 37/88H
UEC 37LA/ UEC45LA/ UEC52LA/ UEC52HA/ UEC60HA/ UEC60LS/ UEC45HA/115 ALL UET TYPE

EEE) MITSUBISHI (KOBE AND AKASAKA )
45/75C/ 45/80D/ 52/90D/ 52/105D.E/
UEC37H-IIB/ UET37/88HA/UEC45HA.LA/ UEC52HA.LA/ S6B/
ETC

FFF) HANSHIN
6LU(D)26/ 6LU(N)28A/ 6LU(D)32/6LU(D)35/ 6LU(S)38/ 40 / 6LU40/ 6LU46A/ 6LU50A/
6EL30/ EL(S)32 /6EL(S)35/ 6EL38/ 6EL40/ 6EL(S)44/50A/
GGG) MAN B&W
S35MC/L35MCE/L50MCE/ L60MCE/ 40/54A

HHH) MITSUBISHI PURIFIER
SJ700~SJ1800/SJ 2000
III)SULZER
RND 68 RND 76 RD 44
JJJ) MAKITA
GSLH – 633 637 KSLH -633 637
Kkk) PIELSTICK
PC 2-5 PC 2-6
Valve Seat
Valve Seat,Exhaust Valve Seat,Hardened Valve Seats,Valve Rubber Seat
ZhouShan HeCheng Machinery Co., LTD. , http://www.hcmarineparts.com