Certification:
TS16949, ISO
Mold Material:
Nak80, Steel 20,1.2738 and So on
Mold Standard:
Lkm / Hasco / Dme / Ftaba
Drawing Format:
STP / X-T / Igs / Dwg
Dimension Tolerance:
ISO02768
Size:
According Client′s Drawing or Samples
Part Material:
ABS, PVC, PC, PA6, POM and So on
QC Machine:
3D Measurement, Profile Projector
Tool Machine:
CNC, CNC-Wirecut, E.D.M, Milling, Grinding
Mould Life:
0.3 Million Shots- 1million Shots
Transport Package:
Plywood Case
Specification:
Customized
Customized Auto part mould/car assembly mold
 
20years Experience-Professional Plastic Mould Design and Manufacturer- Plastic Products Production- worldwide Sales Network-Good Mouth Reputation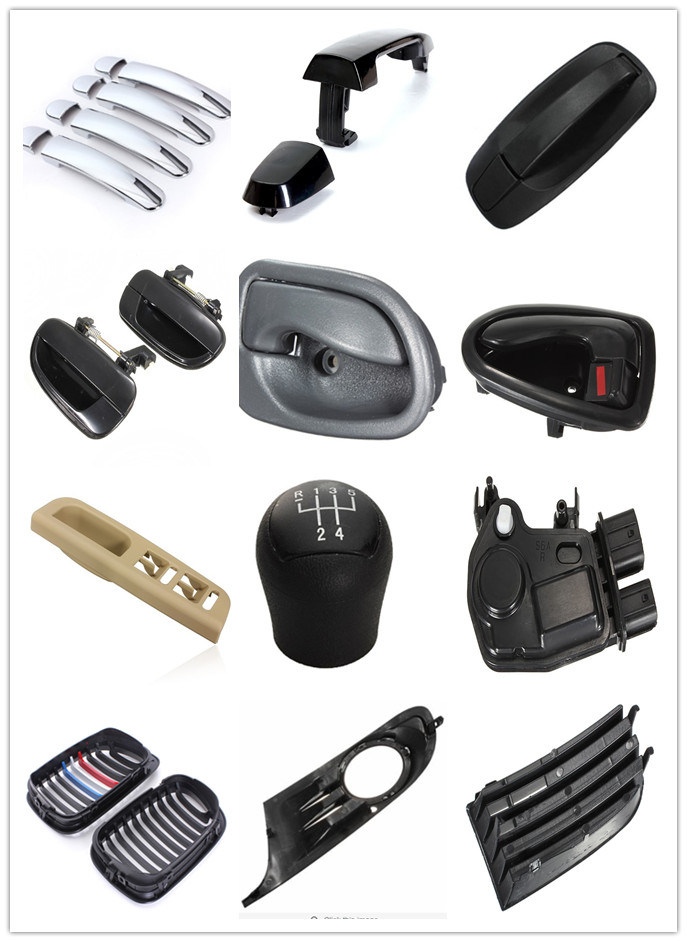 Imformation of Mould
1. Shaping Mode Injection Mould
2. Application: Auto parts, Household Appliances, Electronic, Home Use, Daily Commodity, Medical Parts
3. Production Equipment Elite Plastic Injection Machines, CNC, Mirror EDM machine, Wire Cutting machine, Carving machine, Lathe, Drilling machine, Grinding machine, Milling machine,
4. QC Machine 3D Measurement, Profile Projector, Hardness Tester and other regular size inspection equipment.
5. Mold Cavity: Single or Multi-Cavities Available
6. Runner System: Cold or Hot-Runner Available
7. Mould Base LKM, HASCO, DME etc
8. Mould Material: P20, 738, 738H, 718, 718H, NAK80, S136, S136H, 2378H, 2311, 2083, 2316, H13, SKD61, 2344, 8407
9. Hardness of steel Vacuum quenching, Nitride, HRC41-47, HRC46-50, HRC60
10. Plastic Material: Nylon, Acrylic, ABS, PP, PC, Pet, POM etc. As requirement
11. Mold Lead time: 4Weeks T1 samples, exact time depends on Mould Complexity
12. Mould Life: 0.3 Million Shots- 1Million shots
13. Packing: Exporting standard


Our business scope:
1. Part research and development
2. Mold design
3. Mold fabrication
4. Injection molding
5. Secondary operation
6. Assembly
 
Shaping Mode

Plastic Moulding part & injection parts

Production Equipment

Elite Plastic Injection Machines ,CNC, Mirror EDM machine, Wire Cutting machine, Carving machine, Lathe




Drilling machine, Grinding machine, Milling machine,

Material steel

P20, 738, 738H, 718, 718H, NAK80, S136, S136H, 2378H, 2311, 2083, 2316, H13, SKD61, 2344, 8407 




And other material as requirement

Part material

 ABS, PP,PC,  POM 

,

PVC, PE,

PET, PMMA , Acrylic,  and other material As requirement

QC Machine

3D Measurement,  Profile Projector, Hardness Tester and other regular size inspection equipment.

Mold Cavity

Single or Multi-Cavities Available

Runner System

Cold or Hot-Runner Available(

Hasco, yudo, d-m-e etc.)

Mould Base

LKM, HASCO, DME etc

Hardness of steel

Vacuum quenching  ,Nitride, HRC41-47, HRC46-50,HRC60

Standard mould parts

Dme, hasco, JIS, cumsa etc.

Mold Lead time

4Weeks T1 samples , exact time depends on Mould Complexity

Mould Life

0.3 Million Shots- 1Million shots

(Different steel different production, min mold life 200, 000 shots)

Packing

Exporting standard

(Free fumigation case)


We offer you:
Fast response on letters, telephone calls or fax
Fast supply the quotation and mould designs
Fast communication on the technical points
Fast sending pictures for the mould machining progress and mould finishing schedule
In-time mould test and sample delivery
In-time mould delivery
In-time meet your needs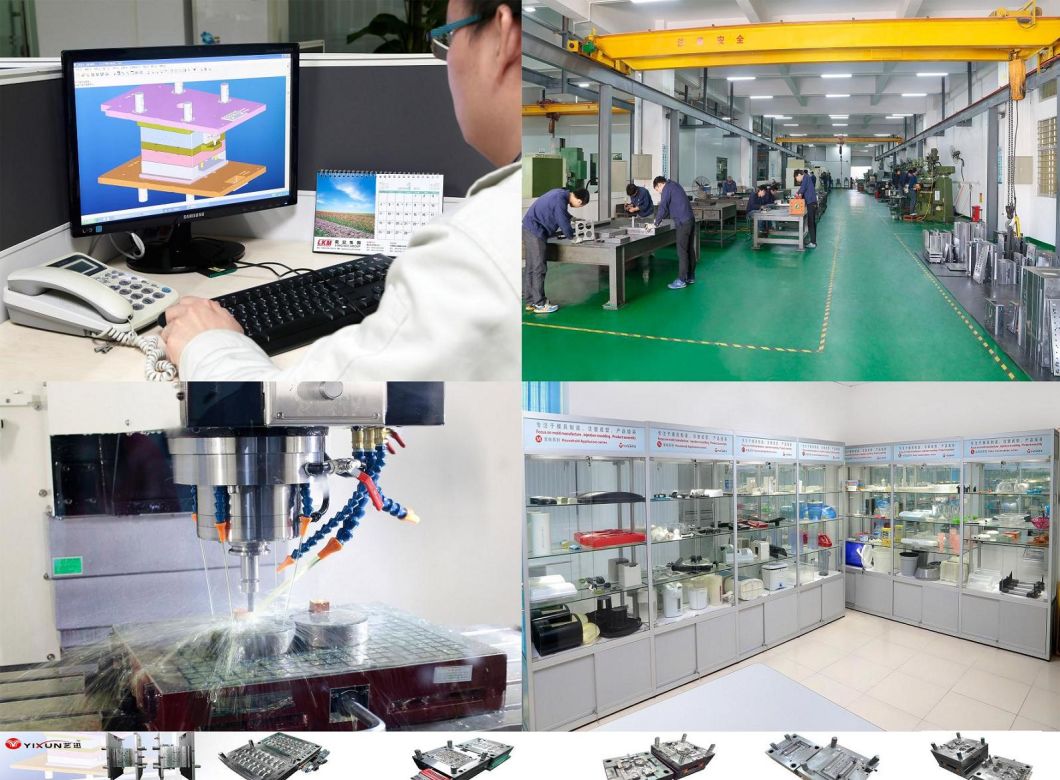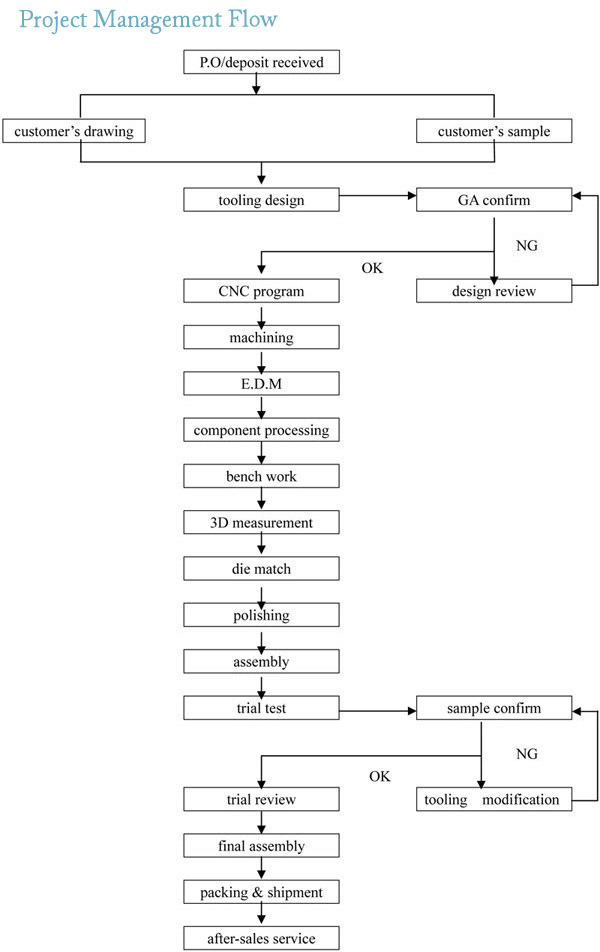 Necessary info. For a quotation:

1. Description of the basic information of Custom Mould basic

2, Plastic components' function:
Sometime it is necessary to tell the mold maker their functions, so that they can get your mould solution


This can help the mold maker to choose which kind of steel and which kind of injection gate, etc.

3, Plastic components drawing or 3D file as possible as in format X-T, STP, IGS, DWG etc:
If you have 3D design, or 2D detailed drawings for the plastic components, then it is available for getting the quotation, if you only have the plastic samples, then please do the dimension indication on the picture and send us the clear picture or send samples to us for getting a more correct quotation.

4, Plastic components quantity demands:
You can tell mold maker by every year, every month or every day how many pieces you need. Because the mold maker need this information to fix how many cavities on the quoted plastic mould. And also it help mold maker to choose the correct steel, also it will help the mold maker to optimizer your mold custom cost.

5, Molding machine tonnage or injection capacity:
This can help the mold maker to calculate the mold cavity Nr. According with your machine's size.

6, Custom Mold components brand:
If you have special requirement for the custom mold components brand such like hot runner, hydraulic cylinder and so on, please do remember to tell mold maker when you sending an inquiry.
 
Mask Making Machine
We supply all kinds of mask making machine, Automatic Face Mask Machine and semi-automatic face mask machine. Our main products are automatic flat medical Face Mask Making Machine, fully automated folding type dust mask making machine, automatic Duckbill Mask Making Machine, high efficiency filter mask making machine, automatic Cup Mask Making Machine. Semi-auto includes mask blank making machine, face mask Earloop Welding Machine, tie typr welding machine, head strap welding machine, pad printing machine, face mask packing machine.
Mask Making Machine
Mask Making Machine,Face Mask Making Machine,Solid Mask Machine,Automatic Mask Making Machine
KYD Automatic Mask Machine Factory , https://www.kydultrasonic.com