On January 18, 2016, the "Discover Trust - China Truck Users Survey and Selection" organized by China Truck Network was completed in Beijing. The Fast transmission, which has long been the preferred choice for numerous truck users, has been continuously innovating, and has continued to break through in terms of weight, bearing capacity, and reliability. It has won the "2016 China Truck Users' Most Trusted Transmission" award.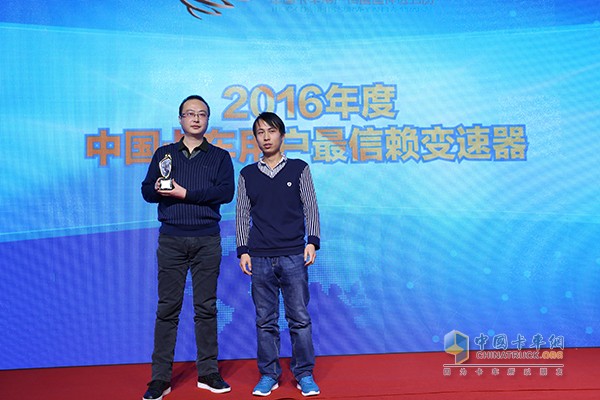 Fast User representatives present the Fast Transmission Company
Discovery is a process. Trust is an attitude. "Discovering Trust - China Truck Users Survey and Selection Activities" is an activity that aims to listen to the voice of truck users and to help truck manufacturers meet the needs of their users and promote the healthy development of the truck industry. Since August 2015, China Trucking.com has found that the Trust Group has conducted reliable visits across the country. It has visited more than 600 logistics parks, more than 40 large logistics companies, and has more than 10,000 users surveyed. In Northeast China, North China, Central China, East China, South China, Southwest, and Northwestern China, more than 30 provinces and cities have collected more than 10,000 questionnaires. At the same time as the survey visit, this event launched an online selection process in which truck users from all over the country actively participated in the activities. More than a dozen of tractors, trucks, dump trucks, light trucks, engines, transmissions, retarders, common rail systems, and fuel tanks A total of 228 models of recommended products were voted in each category, with a total of 2.19 million votes. Among them, Fast won a good reputation and a high number of votes in the survey and won the "2016 China Truck Users Trusted Transmission" award.
The China Trucking Network found that the trust group visited all the truck users in the logistics parks across the country and found that many users expressed high recognition and praise for the Fast transmission. The reliable safety performance of the products made Fast become the preferred choice of end users in the market. . Master Zhang from Hebei Province was extremely satisfied with the Fast Transmission: "For more than 20 years in logistics transportation, we have always used the Fast Transmission, Fast's products are easy to use, and the quality is good. The transmission hasn't had any major problems when the vehicle is scrapped. The aluminum gearbox used by STEC provides the latest optimized configuration for the vehicle to be lightweight and energy-saving. It can be said that Fast is my good partner for many years, trustworthy and trustworthy."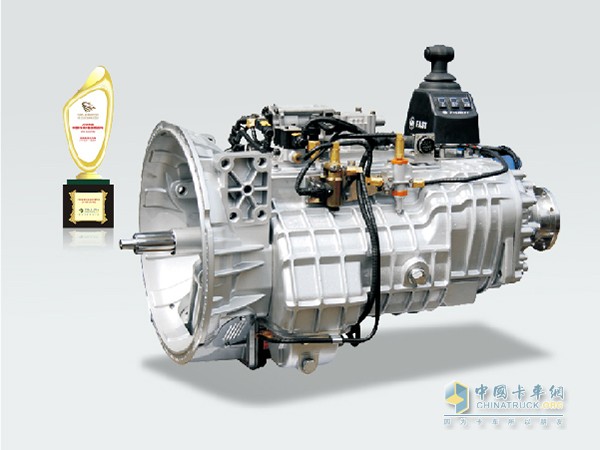 Fast won the "2016 China Truck Users' Most Reliable Transmission"
According to a survey conducted by the China Truck Network Discovery Trust Group, Fast has successfully captured the hearts and minds of countless users. In responding to market adjustments, Fast has seized opportunities to overcome difficulties and achieved remarkable results in product innovation, technological advancement, market development, benchmarking international, brand building, technological innovation, cost management, and corporate culture construction. , And with high quality and reliable product image formed a wide range of influence among users, winning the user's deep recognition and trust. Currently, there are more than 5 million users in the market, and the Fast Transmission has been awarded the "2016 China Truck Users' Most Trusted Transmission", which is truly worthwhile.
As China's economic development has entered the "new normal", China's auto parts industry is facing more severe market challenges and new development opportunities with the development and changes of the global automotive market. Fast is following this trend. Adhere to the user-oriented, and promote the product in the terminal market, intensive cultivation. On November 30, 2015, the fast-acting mascot "Farbo" of the Fast Group was formally released. The magic image of "Farbo" was used as a ambassador for Fast to establish a good recognition image in strengthening its own business philosophy and market competition. Become a link between Fast and users to convey emotions, and bring more delicate brand experience to users. The related person in charge of Fast said in an interview that "This year, China's truck users' trust in the transmission is the greatest recognition of Fast, and Fast will continue to do a good job Repay users' trust and recognition of Fast.

Learn More Finding Trust - China Truck User Survey and Selection Activities : Please click: http://
Hydraulic Water Well Drilling Machine
We offer a full range of hydraulic Water Well Drilling Machine,they are portable Drill Machine,trailer mounted hydraulic drilling rig,crawler hydraulic drilling rig,tricycle water drilling rig,truck-mounted hydraulic drilling rig.
It is suitable for drilling water well,geological survey,geological core drilling,small grouting holes,blasting holes of railway,water conservancy,bridges,dam foundation and other buildings.According to different strata,it drills by choosing different bits,such as ,diamond composite films and alloy.
Machine specification
Drilling depth:160-600m
Open hole diameter :75-300mm
End hole diameter:75mm
Drill rod diameter:42mm,50mm,60mm
Drill angle:90-75°
supporting facility:spindle,winch,drill mast,mud pump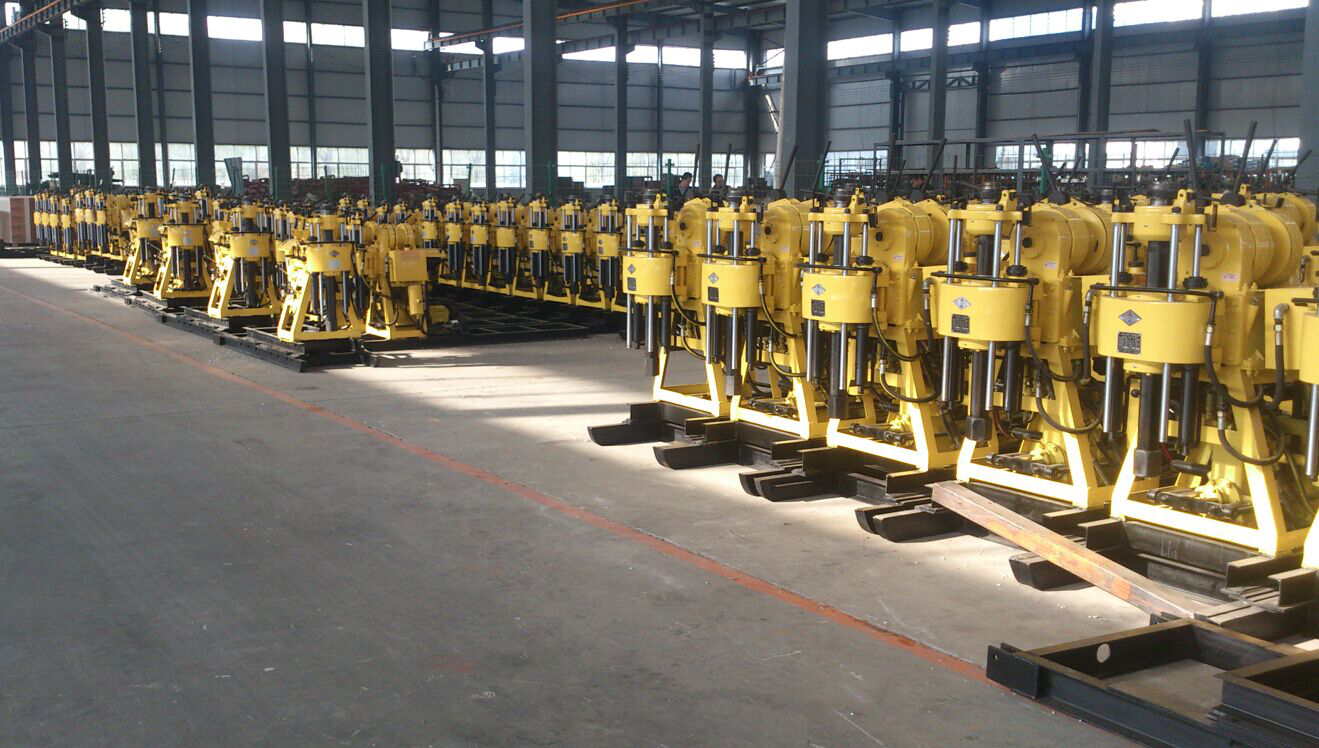 Hydraulic Water Well Drilling Machine
Hydraulic Water Well Drilling Machine,Hydraulic Portable Water Well Drilling Machine,Hydraulic Bore Water Well Drilling Machine,Hydraulic Bore Pile Rock Drilling Machine
SHANDONG HENGWANG GROUP , https://www.hwmac.com